Meet the turtles!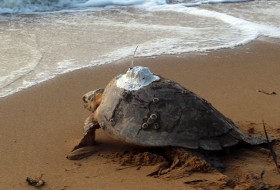 »
While patrolling the beach on July 22, 2013 at approximately 2:00am students in Marymount University's Belize study abroad program found a nesting female hawksbill sea turtle.  Dr. Rimkus from Marymount University, and Kevin Andrewin from Gales Point attached a satellite tag and released her. The hawksbill sea turtle was named CareNaTo in honor of Andy Brown's Caretta Nature […]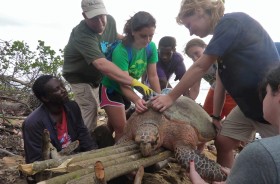 »
First turtle of 2012 is Moochula! Her name was chosen by Leonard from Gales Point who found her wedged under a root system at the edge of the shore. Moochula is a local word from a sambii song that means nice, fine, sooo good!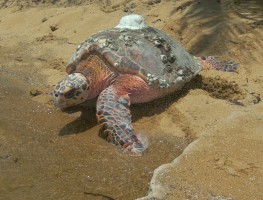 »
Pact Serenity is a TV star!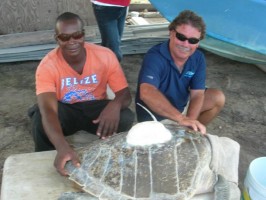 »
Sea Turtle Conservation Network members placed a satellite tag on an olive ridley sea turtle that was found stranded in Belize earlier this year. Kevin Andrewin shared his knowledge and led the team in applying the satellite tag, which was donated by Dr. Todd Rimkus from Marymount University and Hawksbill Hope!